Order of the Arrow - I-Tsu-La Lodge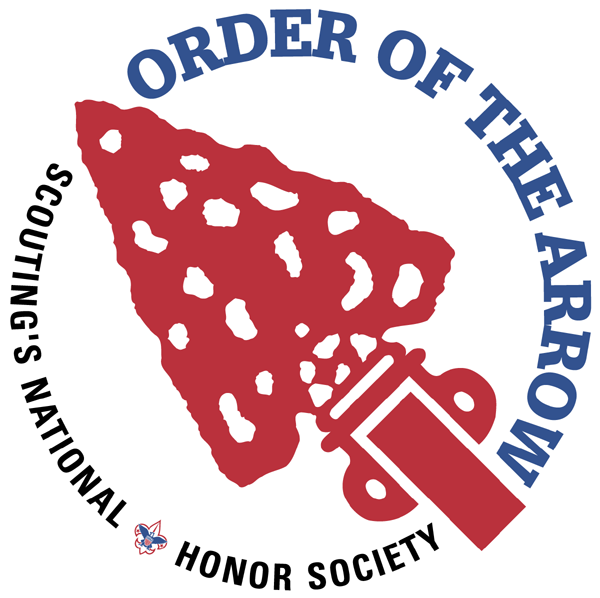 Scouting's National Honor Society

More than 180,000 members strong, the Order of the Arrow recognizes Scouts and Scouters who best exemplify the Scout Oath and Law in their daily lives. The OA can help strengthen troops by providing leadership training and opportunities for OA members and by assisting in summer camp promotion, camporees, Scout shows, and other activities. Arrowmen are known for maintaining camping traditions and spirit, promoting year-round and long-term resident camping, and providing cheerful service to others.
SPECIAL NOTICE:
Greetings Arrowmen
We are sorry to report that the Annual Fellowship this weekend (Sept. 14-16, 2018) has to be cancelled due to weather. The models are changing showing a more Southward approach to the storm and they are anticipating that it will stall when it makes land fall. The most recent models show a downward spin at that time bringing 35 mph winds and 5-18 inch rains throughout the weekend at BCSR, starting Friday and running to first part of next week. In abundance of caution the leadership of the Lodge feels the best course of action is to cancel the event.
The event will be postponed until the weekend of November 9-11, 2018, which is are Fall Induction weekend. If you remember this happened to us last year and we had to postpone for the same reason to the next event. So mark your calendars reflecting the dual event. More information will be sent out as we approach that event.
Items we have to do at the November event: Induction (Ordeal), Lodge Officer vote, Vigil Honor induction, Service, Fellowship, and fun. With all of this going on, we will need as many Arrowmen to be at this event to help with all these tasks as possible.
So, let everyone in your troops know of this postponement to get the word out. Take care of yourself and families and monitor weather broadcast for any changes. Remember to "Be Prepared". Stay safe and if you need anything please let us know.
In Cheerful Service,
Will Hancock, Chief
Jim Gray, Lodge Adviser
Daniel Victorio, Staff Pro
If you have any questions about the OA please contact the OA Lodge Adviser or Lodge Chief
Adviser Jim Gray - kicknhorse88@yahoo.com, (912) 977-1601
Chief Will Hancock -
---
---
2018 I-Tsu-La Lodge Calendar of Events
Date Event Location
| | | |
| --- | --- | --- |
| January 6 | | Black Creek Scout Reservation |
| January 19-21 | | Black Creek Scout Reservation |
| January 27 | | Black Creek Scout Reservation |
| February 2-4 | | Black Creek Scout Reservation |
| February 24 | | Camp Tolochee |
| March 9-11 | | Black Creek Scout Reservation |
| April 20-22 | | Camp Comer (Mentone, AL) |
| May 18-20 | | Black Creek Scout Reservation |
| Sept 14-16 | Fall Fellowship - POSTPONED TO NOV. | Black Creek Scout Reservation |
| Oct 19-21 | | JF Gregory Park (Richmond Hill, GA) |
| Nov 9-11 | | Black Creek Scout Reservation |
Banquet and Fellowship Cost (includes food & patch if applicable): $25
Ordeal Cost (includes food & patch if applicable): $15 if Helping
Dues: $20 Annually
Yearly Total: $125
Fast Pass Price: $115, savings of $10:
Automatically registered for Lodge events and Annual Patch
**Does not include Indian Winter or Heartland Gathering**